How To Update Your Payment Information
1. Before you start, make sure you're logged on nymag.com. Then, navigate to your Account profile in the upper right hand corner of the page.
2. On the account page go to the "Subscription & Billing" tab. Under billing select the "Edit" option next to your Payment Method.
3. Enter your card number, expiration date and CVC number.
4. Hit "Save".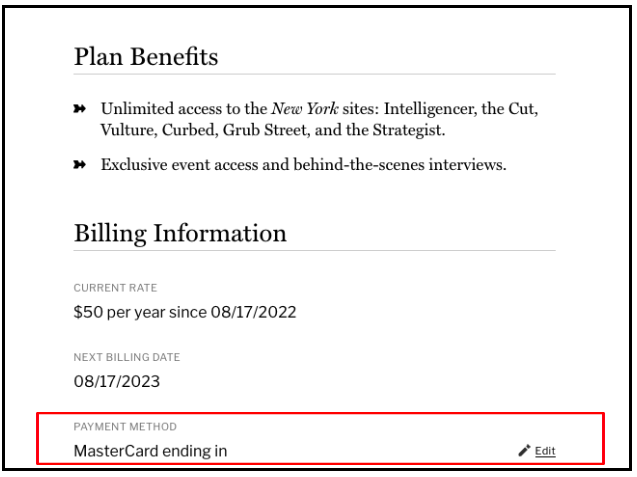 If you are a print only subscriber and do not see the option to update your payment method from your account page, please use this print portal to do so.
Not seeing the option to edit your payment method?
If your account page does not show your payment method on file, please contact customer support here.