If you are unable to renew your subscription directly on your account page, it's possible that your subscription order was placed before 2019 and you will need to renew your subscription directly through our fulfillment center service portal.
Follow the link above and enter your account number and zip code into the portal window, and press "Continue."

You'll be redirected to our print subscription support center, where you will see the option to select the "Renew" option on the left-hand sidebar.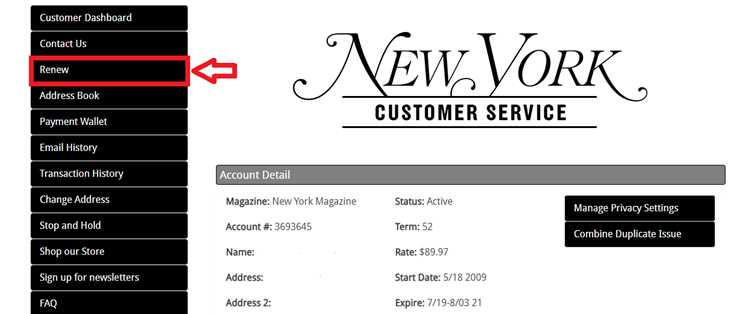 Select the most recent subscription at the top of the list, and press "next."

Select the renewal rate of your choice, and hit "enter."
Once completed, you will receive an email confirmation of your renewal.
Having Issues Renewing your Account?
If your account is not updating, please contact the Print Subscription Support Line at 1-800-678-0900.