All print subscriptions to New York include unlimited digital access. If you were not immediately prompted to set up a digital login when purchasing your subscription, you'll need to link your existing subscription for digital access by using your email address and creating a password. To do so, follow the steps below.
Click Sign in at the top right-hand corner of your screen.

Enter your email address then hit submit.

On the sign-up page, create a password and click "Create Account".

You will then get a message that says "Account Created" .

Click on "View Account" and it will direct to the account page.

Navigate to the

Subscription and Billing

portion of your profile.

Click on "Use my account number" and input the number that is located on the bottom of your magazine label.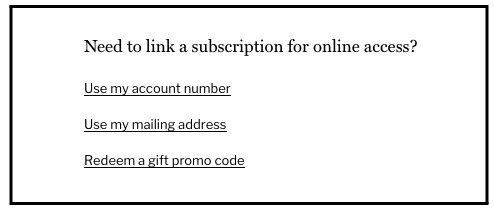 Please use this illustration to locate your 9 Digital Account number on the mailing label of your print issue. (Use the last 9 digits, minus the last number)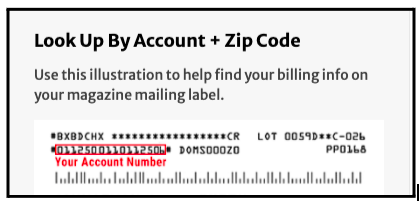 If you are encountering issues linking your print magazine subscription to your online digital account, please contact us here.